Bianco is part of TCN Group, one of the largest industrial clusters in the Alba area
The meeting between Giuseppe Bernocco and his friend and lifelong partner Sebastiano Astegiano kicked off, from the purchase of a first used lathe in 1990 with the birth of TCN, what is now one of the largest industrial hubs in the Alba area.
Since 2008 Bianco has been part of TCN Group, a leading industrial group in various fields of advanced mechanics, food and sustainable mobility, which has provided excellent expertise, enabling Bianco® to continue its success story. A path made of ideas, challenges, commitment and great satisfaction.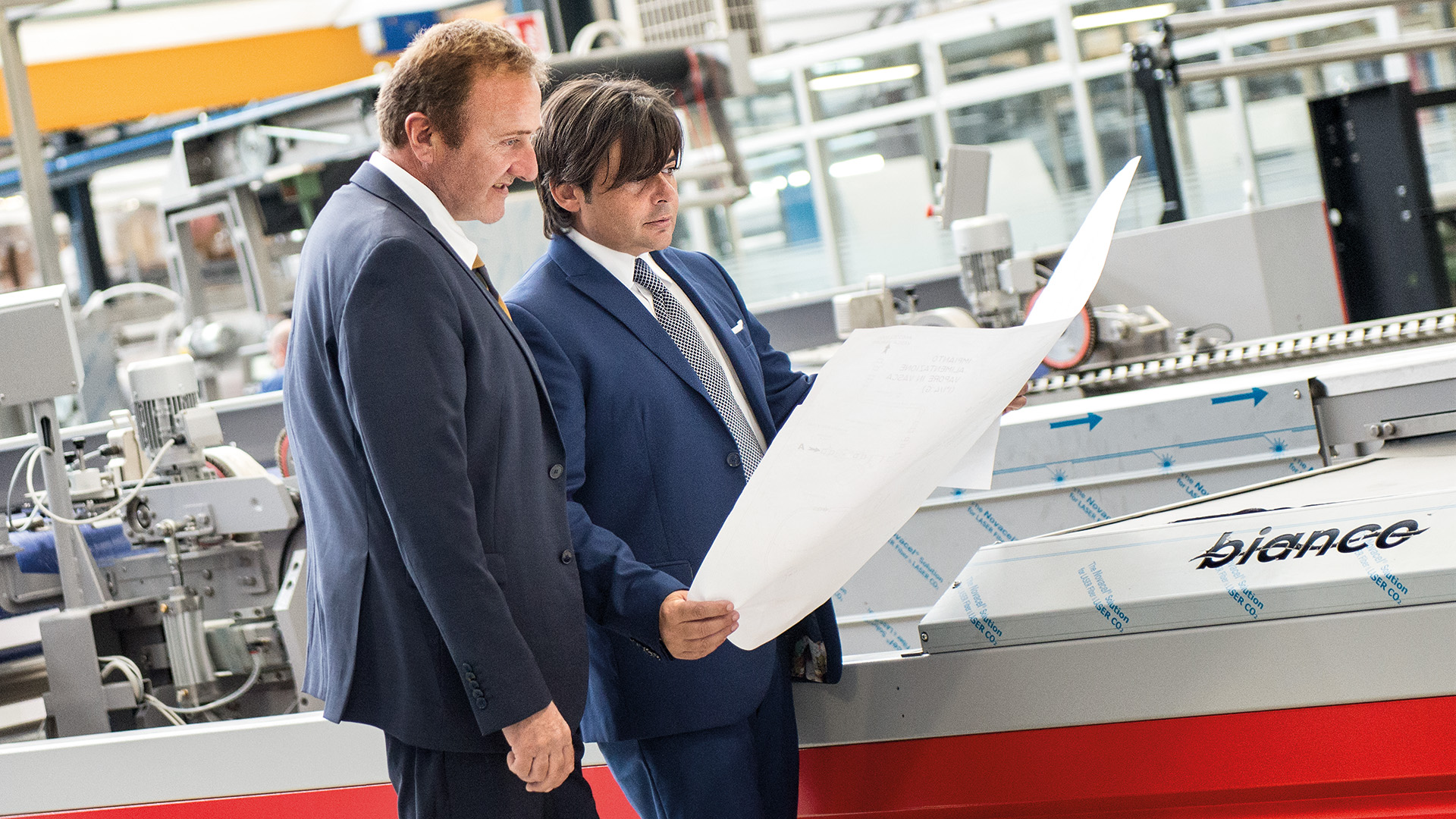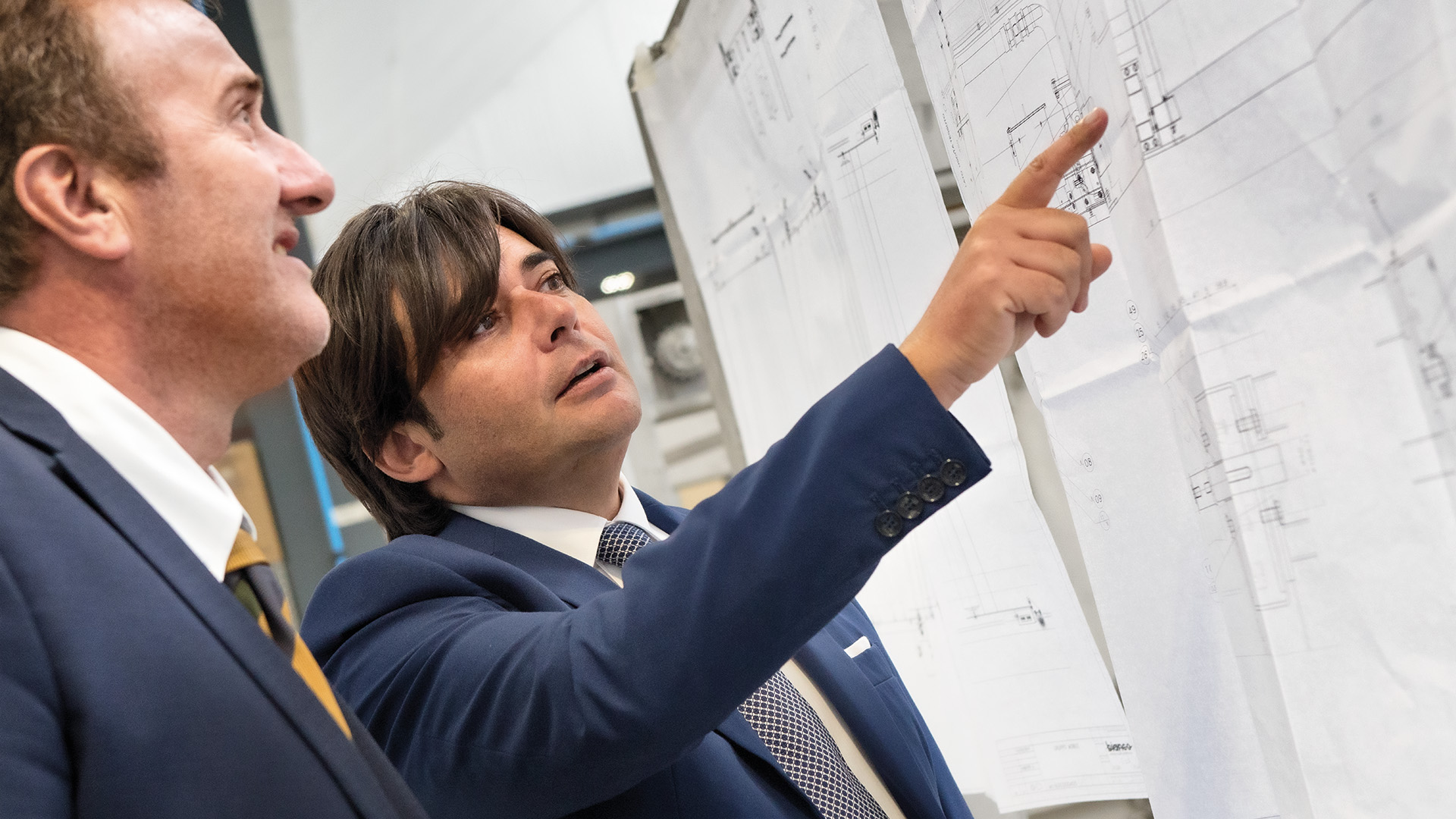 TCN Group is the cutting-edge industrial hub grouping the activities of Bianco® (textile, packaging and industrial automation machinery manufacturing), TCN (precision machining), TCN VD (automotive and motorcycles), Thok E-Bikes (pedal-assisted mountain bikes), Albamobility (electric quadricycles), Galup (recurrence cakes and leavened goods), Golosi di Salute (confectionery products), Pasticceria Cuneo (gluten-free desserts), Mandrile Melis and Streglio (chocolate).